February 8, 2016 | Katie McLennan
Pair Pinot Noir with your next cheese plate
Honestly, my favorite pairing with Pinot Noir is a nice array of charcuterie and artisan cheeses. It's my tiny piece of heaven that takes only a few minutes for this busy mom of two to throw together after a long day at the office. These busy parenting years will slow down eventually and maybe then I'll spend a little more time around the stove but for now, I love my meat and cheese platter!
Our friends at Cabot Creamery have put together an easy-to-follow infographic on How to Make a Cheese Plate here.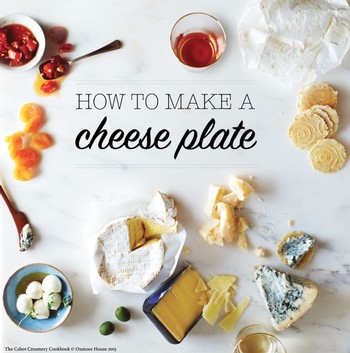 Photo provided by Cabot Creamery.
Comments
Commenting has been turned off.