October 16, 2018 | A to Z Wineworks
A to Z Wineworks wins 2018 Keggy Award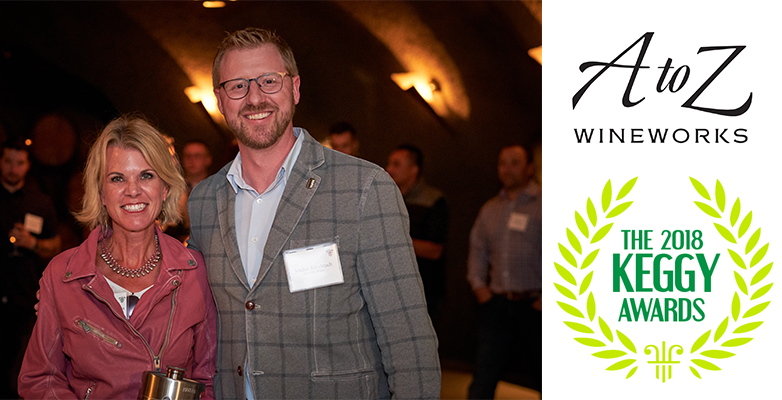 Jill Goodrich-Collas, A to Z Wineworks' Vice President of Sales for the West, with Jordan Kivelstadt, Founder & President of Free Flow Wines, accepted our 2018 Keggy Award for saving more than 100,000 bottles by using Free Flow Wines' reusable, zero-waste, stainless steel kegs! You can find the A to Z Pinot Noir, Pinot Gris, Chardonnay and Rosé on tap in sustainably-minded restaurants across the US.
More info: Free Flow Wines press release
Comments
Commenting has been turned off.