December 13, 2017 | A to Z Wineworks
The Cupid Cocktail

Ingredients
A to Z Bubbles, well-chilled
Rosemary simple syrup
Orange bitters
Orange peel twist for garnish
Directions
In a sparkling wine flute, place 1 tsp of simple syrup. Fill glass 2/3 full with A to Z Bubbles and gently stir to combine. Add 4 drops of orange bitters and garnish with a twist of orange peel.
Download the below recipe card to add to your collection: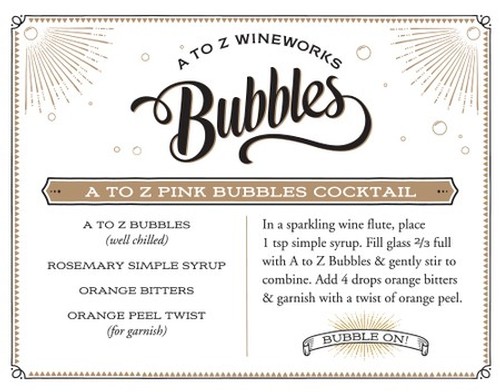 *blog updated on Feb. 5th, 2018 to add the Cupid Cocktail Recipe card.
Comments
Commenting has been turned off.