May 4, 2017 | A to Z Wineworks
Chiles Rellenos Recipe for Cinco de Mayo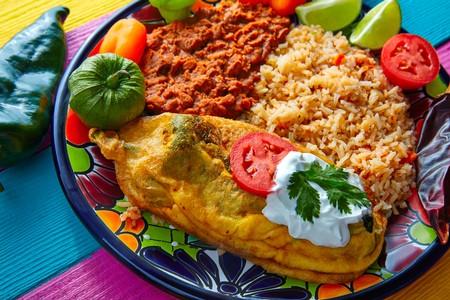 Chiles Rellenos
by Maggie Arrezola
Ingredients:
20 poblano chiles
2 boneless chicken breasts
1/2 onion
3 roma tomatoes
1 bunch of cilantro
1 cup of flour
8 eggs
2 cups of vegetable oil
Garlic salt for seasong
Preparation:
Cut chiles vertically and remove seeds without removing the stem. Boil chiles until soft and drain, approximately 10 minutes.
Boil chicken breasts and shred.
Chop tomatoes, onion and cilantro. Pan fry vegetables over low heat and add shredded chicken breast. Add garlic salt to taste.
Fill the chiles with chicken and vegetables. Dip each chile into the flour, and then shake off the excess. Next, run the chiles through the scrambled eggs to coat it lightly.
Fry the chiles in oil for about two minutes per side, until golden brown.
Serve with A to Z Pinot Gris or A to Z Riesling.
Comments
Commenting has been turned off.