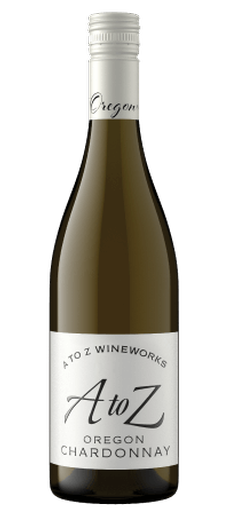 A to Z Chardonnay
Tasting Notes
The 2021 A to Z Wineworks Oregon Chardonnay leads with an air of tropical sweetness. Other aromas emerge as the wine opens: apple, lemongrass, cut hay, honey, flint and mint. The compelling palate has apple, linalool, and citric notes with a round, ripe, mid-palate fullness typical of Oregon chardonnay and a mouthfeel that is smooth yet zippy on the sides and tangy on the finish. The moderate alcohol and restrained acidity make for a fresh, crisp wine with a savory pear and apple finish. The 2021 A to Z Wineworks Oregon Chardonnay is an exciting sipper for any occasion.
Pairs well with
GENERAL:
Fresh, vibrant, and lively foods that sparkle with acidity like Baja fish tacos or heavier foods that need a bit of a high note lift such as roasted monkfish and trout.
SPECIFIC:
Butter-poached lobster or crab
Tomato-based dishes
Lighter preparations of poultry like chicken or Caesar salad
Niçoise Salad, seared tuna, tartare
SAUCES:
Tomato, citrus, cream/ butter-based, fumés
Recommended Recipe
Sautéed Sea Scallops with Steamed Bok Choy and Citrus Emulsion
1. In a small bowl, whisk together a teaspoon of Dijon mustard, 1/4 c of lemon juice, 1/4 c of orange juice, one cup of olive oil, and a dash of salt and pepper. Chill.
2. Steam bok choy over boiling water until bright green, around 4 minutes.
3. Dry and season scallops. In a very hot, medium sauté pan add the scallops and heat for 2 minutes. Flip the scallops, turn off the heat, and allow to cook for 1 more minute. Remove from pan and allow scallops to rest for 5 minutes before serving.
*Next level: Add toasted sesame seeds to the bok choy and quickly sauté in a pat of butter just before serving.